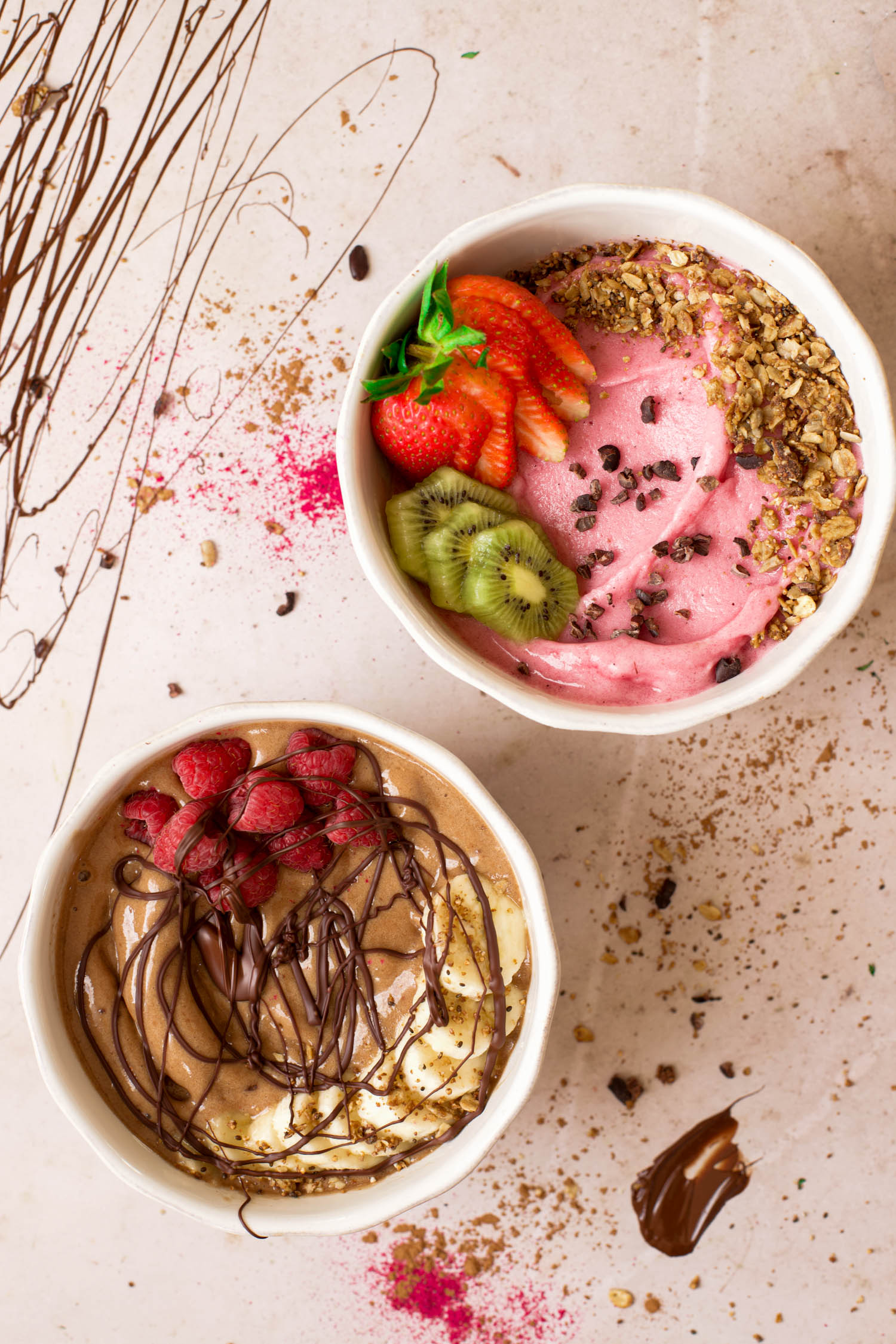 Now that the weather is getting warmer, smoothie bowls have become almost a daily meal for us. Usually we have the for breakfast or as a mid-day (large) snack! I've seen an incredible amount of recipes online for making smoothie bowls, however, this article is going to cover toppings for smoothie bowls! Smoothie bowls are fine and great but toppings for smoothies bowls are what make them really fun and even more delicious!
The kind of smoothie bowl you're making is probably going to have some weight in what kind of toppings you want on it. Certain toppings do pair better with others. Also, take into consideration what kind of nutrients you're trying to get out of it and what you actually feel like eating. For example, I personally love a chocolate smoothie bowl with toppings of banana slices, almond butter, and dried cherries. I probably would do something different for toppings if I had a more tropical flavored bowl such as mango/pineapple. If you're wanting a bit more protein, you can add more protein heavy toppings, such as puffed quinoa, walnuts, and/or muesli. There are many possibilities and variations-it really depends on what you want!  With that said here are some great ideas for toppings for smoothie bowls: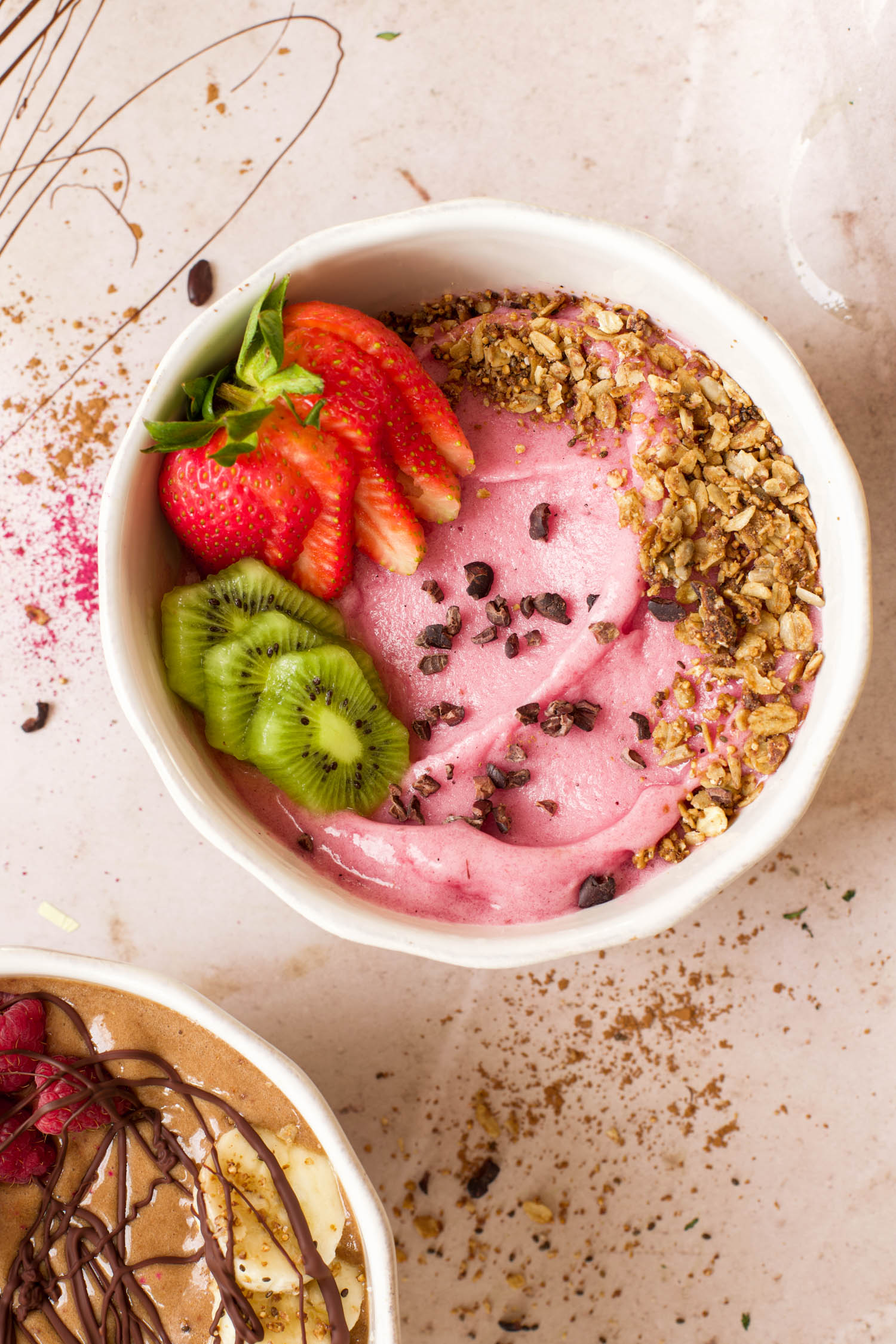 Toppings for Smoothie Bowls:
Granola (This is my go to, but I also love this one!)
Chocolate chips
Sliced bananas
Fresh or frozen blueberries
Chia seeds
Crushed peanuts
Sliced almonds
Puffed quinoa
Sliced kiwis
Strawberries
Blueberries
Pumpkin seeds
Walnuts
Dried cherries
Muesli
Puffed rice
Sunflower seeds
Cashews
Caramel drizzle
Date syrup (I like this brand)
Coconut whipped topping
Cacao nibs
Almond butter
Chocolate sauce/melted chocolate drizzled
Raspberries
Mint leaves
Peanut Butter
Hazelnut and Cacao spread (love this one!)
Shaved coconut
Edible flowers
These are just some of the things that I thought of quickly and that I use semi-regularly. Things like yogurt, protein bites/truffles, or matcha powder. What toppings for smoothie bowls sound good to you?